Beginning March 3, 2016, .BET names will be available at regular prices via your favorite BET registrar.  For more information about the .BET domain and registration schedule details, please visit www.get.bet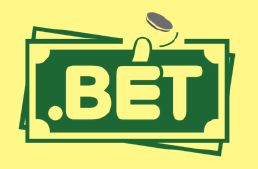 ".BET is the ideal Internet address for all wagering activities and games of chance both on and offline. .BET is the new top level domain created for the large and growing online betting and gambling community. It is short, memorable and global; ideal for marketing." said Roland LaPlante, chief marketing officer of Afilias.
Online gaming and betting sites continue to grow significantly with millions of players generating billions of dollars in revenues every year. Many parts of Europe and Asia have had legal online gambling for years; in the US, there are four states that allow online gaming, and more states are expected to approve it soon. .BET is being launched to support this burgeoning industry by making it easier for consumers to find betting sites. Any entity that deals with betting, wagering, or casino gaming is a perfect candidate for a .BET address!
About Afilias
Afilias is the world's second largest domain registry, with millions of domain names under management. Afilias powers a wide variety of top-level domains, including TLDs for countries, cities, brands, communities and generic terms. Afilias' specialized technology makes Internet addresses more accessible and useful through a broad range of applications, including Internet domain registry services, managed DNS, and mobile Web services. For more information on Afilias services, visit www.afilias.info.
For More Information
Afilias
Alan Wallace
+1-215-706-5716