Dublin, Barcelona, 26 February 2017 – According to new figures released by mobile device data expert DeviceAtlas, there were close to 250 unique device makers whose phones were actively used for browsing websites in the USA alone as of Q4 2016. The number of phone models in use was in excess of 2,000, with 131 diagonal screen sizes, 24 mobile OSes, and 23 different mobile browsers identified. The stats are based on thousands of websites running DeviceAtlas software.
The study shows that the fragmentation of the mobile world is still a big issue. One that major companies solve by deploying device detection to analyze and segment traffic at device level and stay on top of the complexities of the device landscape.
Here are the figures for all countries analyzed:
USA: 243 manufacturers, 2,021 phone models, 131 diagonal screen sizes, 24 mobile OSes, 23 mobile browsers
Germany: 154 manufacturers, 1,185 phone models, 92 diagonal screen sizes, 14 mobile OSes, 13 mobile browsers
Brazil: 68 manufacturers, 540 phone models, 64 diagonal screen sizes, 8 mobile OSes, 11 mobile browsers
Nigeria: 115 manufacturers, 818 phone models, 79 diagonal screen sizes, 12 mobile OSes, 13 mobile browsers
India: 167 manufacturers, 1,630 phone models, 113 diagonal screen sizes, 18 mobile OSes, 18 mobile browsers
"It may seem that the mobile world is dominated by iPhones and the Galaxy S family, but the number of phone models in use is actually immense. Differences between these devices can dramatically change how people engage online. Companies that are addressing these differences effectively, gain a massive competitive advantage over their competitors", said Martin Clancy, Head of Marketing at DeviceAtlas.
The latest research revealing the level of mobile device fragmentation is part of the newly released DeviceAtlas Mobile Web Intelligence Report covering Q4 2016. Here are the report's highlights:
Samsung traffic grew despite the issues with Note 7 catching fire
Android dominates in 42 countries, Apple in 14 countries
5-inch and larger is the quickest growing screen size category
The share of non-human traffic (bots, crawlers, etc.) was around 17% in Q4 2016
The share of LTE phones varies between 70%-95% depending on the market
iPhone 2G/3G/3GS is still in use in some countries
Download the full report here:
http://go.afiliastechnologies.com/DeviceAtlas_Mobile_Web_Intelligence_Report_Q4_2016.pdf
About DeviceAtlas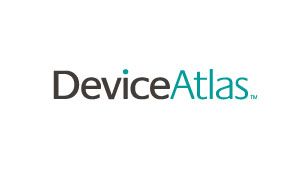 DeviceAtlas was launched in 2008 to meet the needs of web developers creating content for a wide range of mobile devices. Today it is the world's most authoritative source of device data, based on W3C recommendations. DeviceAtlas is the leading provider of device intelligence to several industry verticals ranging from major online brands, advertising platforms, financial services, gaming, analytics providers and mobile and telecoms focused companies.
DeviceAtlas is a product of Afilias Technologies Limited, a wholly owned subsidiary of Afilias plc, is an expert provider of mobile and web technologies that help companies to reach their customers, regardless of device, content, or context. Products include the DeviceAtlas device intelligence solution, the goMobi website publishing solution and Developer tools such as mobiReady.