Dublin, Ireland – Afilias, a leading domain registry operator, announces that landrush for the new "dot LLC" or .LLC top level domain begans  July 9. With the introduction of .LLC, Limited Liability Companies will now be able to establish Internet identities which are more closely aligned with their existing identities and branding, rather than modifying their name or brand to adapt to limited choices in more crowded TLDs.
.LLC registration is open to anyone; no need to wait till the paperwork is filed. Future LLC owners can use their new domains to attract investors, develop new websites to win support or announce planned businesses and begin marketing efforts to win business and support their missions as they apply to become an LLC.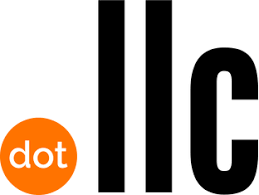 .LLC Registration Launch Dates:
Landrush: From July 9 through July 20, 2018, .LLC domains will be awarded on a first come, first served basis at special pricing. Landrush is the first opportunity for those who are not trademark holders to register their preferred domain in this highly anticipated namespace. Landrush names are available at select .LLC registrars.
General Availability Registration: Following Landrush, there will be a short "quiet period." Then, beginning July 23, 2018, .LLC names will be available at regular prices via your favorite .LLC registrar. For more information about the .LLC domain and registration schedule details, please visit www.get.LLC.
".LLC is the ideal Internet address for the millions of limited liability companies worldwide," said Roland LaPlante, chief marketing officer of Afilias. "Now companies can advertise their corporate identity directly in their email and web addresses, helping their customers find them more easily."
About Afilias
Afilias is the world's second largest domain registry, with millions of domain names under management. Afilias powers a wide variety of top-level domains, including TLDs for countries, cities, brands, communities and generic terms. Afilias' specialized technology makes Internet addresses more accessible and useful through a broad range of applications, including Internet domain registry services, managed DNS, and mobile Web services. For more information on Afilias services, visit www.afilias.info.