Dublin, Berlin – As massive growth for mobile and connected devices continue, the latest report from mobile device intelligence experts DeviceAtlas reveals Qualcomm leads the way for chipset industry. The report provides additional data on which chipset brands dominate in different markets around the world.
To understand more about the landscape, this DeviceAtlas report shows which markets are primarily Android and which ones mostly use Apple devices. Figures show that Android is now ahead of iOS in 60 out of 72 countries analyzed, including many developed markets such as France, Germany and Spain. However, Apple, which uses its own chipset hardware, still makes up a sizable proportion of devices active on the web.
For Apple fans, the report shows iPhone 6 leads the way as the most widely used Apple device. Report data suggests a slower uptake for more recent Apple hardware than previous years. This trend extended across the device landscape with devices released in 2015 accounting for the majority of use in the period measured. This suggests that people are not upgrading their devices as often as before.
In the Android world, San Diego based wireless giant Qualcomm tops the table of chip technology providers, posting impressive market share right across the world. Samsung's huge presence in the smartphone market garners it second place, while contender MediaTek ranks number 3 on the leaderboard.
According to Martin Clancy, Head of Marketing for DeviceAtlas, "This quarter's report highlights that device fragmentation is real at a technical level. Although Android dominance is continuing, the vast range of device capabilities in use across different markets is something that all web focused companies, ad platforms and other digital companies need to stay on top of. DeviceAtlas provides this insight to our customers on their own unique traffic patterns which provides an invaluable tool to help them improve their digital strategies."
The report is available to download from the DeviceAtlas website here. DeviceAtlas data is based on traffic to tens of thousands of sites around the world using Afilias' hosted website creation technology for which DeviceAtlas detects and adapts web content for mobile devices.
About DeviceAtlas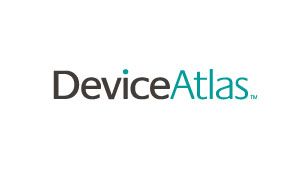 DeviceAtlas (www.deviceatlas.com) is the industry standard for device data and the only solution that is indexed for web, apps and mobile operator environments. Launched in 2008 to meet the needs of web developers creating content for a wide range of mobile devices, it is the world's most authoritative source of device data, based on W3C recommendations. DeviceAtlas is the leading provider of device intelligence to several industry verticals ranging from major online brands, advertising platforms, financial services, gaming, analytics providers and mobile and telecoms focused companies. DeviceAtlas is a product of Afilias Technologies an expert provider of mobile and web technologies that help companies reach their customers, regardless of device, content, or context.